Today is the autumnal equinox. This is the day when daytime is just as long as nighttime. The sun is on its fastest descent into the South and our crops are ready for the picking. It is almost time for feasting. Here is something to help in the harvest ...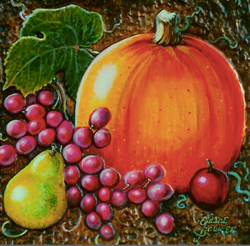 Free Shipping for the Fall Equinox with your order of $50 or more
This applies to continental USA shipping, cannot be combined with another offer, and expires midnight 9/27/2016.
Phone orders use coupon code 1609e to get discount.
Like us on facebook

---
Thank you for shopping at the Speak To Me Catalog
Order online or call us at

(800) 248-9965
---